Associate Spotlight - Miller Products Co. Welcomes New Plant Superintendent
Miller Products is thrilled to introduce their Bruce Herzberg as their new Plant Superintendent!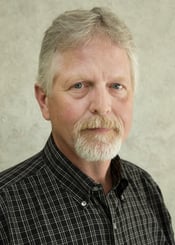 Bruce graduated high school nearby in Creston before earning his degree in Forest Products from Iowa State University and his Master's degree for Wood Science and Technology from Mississippi State University. His manufacturing experience spans several decades and covers most of the country, having worked for companies from Nebraska to Kentucky. Bruce has built his skills through a variety of positions including production manager, general manager, industrial engineer, and Regional Manager of Continuous Improvement, mostly in the window manufacturing industry. He has also gained invaluable managerial experience while running his own home improvement and window manufacturing businesses.
With a strong background in Continuous Improvement or LEAN practices, Bruce has been integral in turning around the efficiency and production at several manufacturing plants. His focus has been on reducing waste in all facets of manufacturing through identifying unnecessary consumption of materials and time, in order to streamline production processes and lower costs.
"Miller's reputation is well-earned due to the great group of people working up front and in back in the plant," Bruce said. "While safety, quality and organization are already outstanding, my goal is to help implement improvements to put Miller at the top of the machined parts industry."
Bruce is excited to be part of the current growth at Miller Products Company as they further build their team. Making his home in Afton, Bruce is glad to be back in Iowa and looks forward to getting to know the community.
Please join Miller Products in extending a warm welcome to Bruce Herzberg! If you'd like to meet Bruce or would like a tour of the plant, feel free to call Miller Products at 800-245-7034 or submit a message through their Contact Page.