It's Here.... Our 2018 Trade Shows Schedule
This year has gotten off to a quick start. Miller Products Company tries to attend as many relevant trade shows each year as we can. We started off the year by exhibiting at the NATM conference in Fort Worth. The show was terrific allowing us to meet many new Texas companies. We currently are signed up to attend four more trade shows this year.
The next trade show that we are attending is FEMA's spring supply summit and showcase. Miller has proudly been a member of FEMA www.farmequip.org for over forty years and we always look forward to reconnecting with our colleagues on the farm machinery side. This conference will be April 18-20 in Omaha.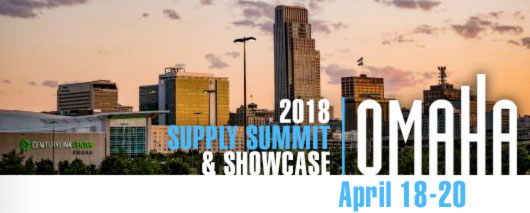 In September we will be back at Inbound. Our annual visit to Boston places us at the center of the brightest inbound marketers in the world. When we first started attending Inbound the attendance was around 3000 and now the show is bursting at the seams with 21000 plus. We always come home from Hubspot's show with fresh and great marketing ideas.

The next trade show we are attending is GIE+Expo October 17-19 being help in Louisville. This expo is for the green industry and equipment industry. This is our largest show of the year and let's us visit many of our outdoor power products customers all in one week.

Our final show of 2018 will be October 30-Nov 1. We haven't been to the International Fastener Expo in a few years and look forward to showing off some of new products and capabilities.

We are looking forward to going to this trade shows and networking with those in our related industries. Are you going to any of these trade shows? Let us know!