Miller Products and Goodwill Maintain a Productive Partnership
Fri, Aug 2, 2019 @ 13:08 PM Kerry richardson Miller Products Company, About Us, Goodwill Industries, Manufacturing Partnerships, cnc machining company, cnc manufacturing, osceola iowa, community, manufacturing company
As an integral supplier to many manufacturing processes, Miller Products continually strives to deliver quality CNC and multi-spindle screw machined parts to customers around the world. From sales to design and drafting to production, quality control, and on to delivery, our team works tirelessly to meet an ever-growing manufacturing demand. That's why we depend on our community of professional partners for support. Goodwill, the non-profit job-training and discount / thrift store organization has been one of those partners to Miller for years.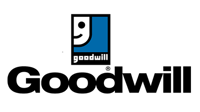 You may have donated to or even visited one of the 2,500+ Goodwill stores. You've definitely seen their logo on trucks and buildings in your area. But you've probably never realized their impact on the business community and how their involvement makes higher volume of production a possibility for many companies. As their mission, the Goodwill organization uses the funds from their stores to facilitate job training for people with barriers to traditional employment. A tremendously successful program, Goodwill places over 500 participant members with companies as production support around the region every year.
Each year, Miller Products Company, one of Goodwill's oldest partners, depends on the Goodwill team to join in and provide valuable support in busiest of times. Their team helps with finishing pin assemblies and packaging parts to ship all around the world. Partnerships like these make it possible to maintain the 97% on-time delivery rating we're so proud of.
So, as you open your latest Miller shipment of pins or custom CNC manufactured parts, think about the partnerships that go into making your operations run smooth.
For more information on Miller's production partnership with Goodwill or any CNC or screw-machined part need, contact Kerry Richardson, Miller's Sales and Marketing Manager, or go to MillerProductCo.com, call 1-800-245-7034, or email info@millerproductsco.com