Miller Products and Industrial Tech Advisory Board Donates to Backpack Program
Miller Products Company has joined forces with other members of the Industrial Tech Advisory Board in Osceola to help students in Clarke County get off on the right foot this school year.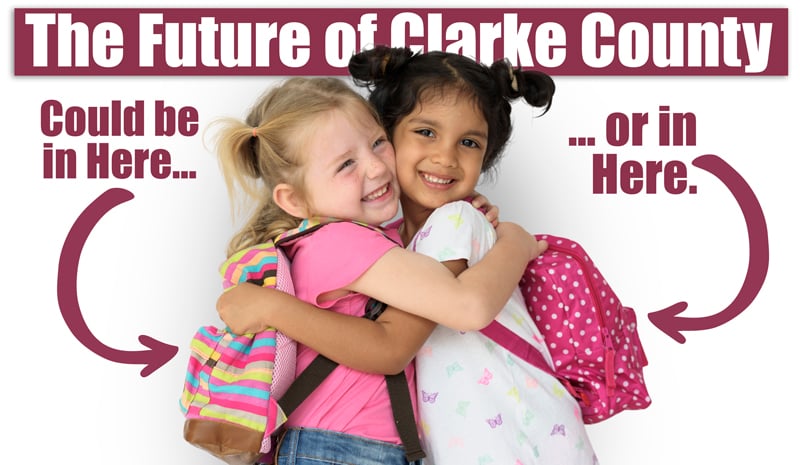 For the last seventeen years, the United Methodist Church located in Osceola has been running a program for low-income children to equip them with school supplies to start the school year right. This year, Miller Products joined with Altec and Salford to help the program meet the growing needs in the community. By donating 26 brand-new backpacks and over 300 erasers, Miller Products is helping to continue the generous tradition created from the big heart of Fern Underwood.
"Seventeen years ago, I got a call from Fern inviting me for tea and I knew she had a big idea," said Diane Riley of the United Methodist Church. "She hated the idea that children were having to start the school year without necessary supplies and school clothes and was the driving force behind the program. We gave out 50 backpacks that first year and the need has steadily grown since then."
Osceola's United Methodist Church works with local businesses, individuals, and community support groups to gather school supplies and back-to-school clothes for students in the area. Every August, church members and other volunteers fill backpacks with supplies that low-income students and their families might have trouble purchasing on their own. In just the last school year, the group gave away roughly 280 backpacks to students who qualify for free or reduced lunches, and they are hoping to put together 350 backpacks this year.
"We love this community and are thrilled whenever we get a chance to give back," said Kerry Richardson, Marketing and Sales Manager of Miller Products Company.
Besides this year's student backpack program, Miller Products is also an integral member of the Clarke Schools' Industrial Tech Advisory Board, sponsoring the annual welding competition and contributing to building the next generation of skilled trades workers. Miller Products also offers a DMACC reimbursement incentive for selected candidates and strives to show employee appreciation through providing regular on-site grilled meals.
This year's backpacks and school clothes will be distributed on August 13 from 9am-6pm. Be on the lookout starting in the next few weeks for flyers and advertisements with more information.
"We have a lot of community support," said Diane. "We live in a wonderful place where people are so generous and where if they know help is needed, they step forward. It's a wonderful place to live."
If you'd like to donate to the backpack program or volunteer, please contact Diane Riley by calling 641-342-4681, or the United Methodist Church at 641-342-2830.
To learn more about Miller Products and how they help in the community, contact Kerry Richardson, Marketing/Sales Manager at Miller Products Company by calling 800-245-7034 or by submitting a message through the Miller Contact Page.