Market Optimism for Machining and Manufacturing
Despite Tariffs and Trucking challenges, April and June of 2018 marked some of the highest recorded monthly values in the history of the Precision Machining Index (PMI). Looking forward, numbers indicate continued growth for the future.
The Gardner Business Index: Precision Machining takes readings of several components within the industry to gauge strength of the market and to make predictions for the near future. Some of the components include production, new orders, backlog, exports, supplier deliveries and employment. By examining these figures throughout the industry, Gardner is able to see the health and potential growth.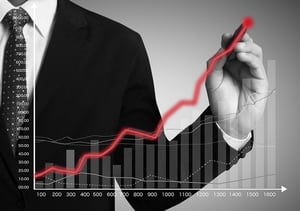 For the second month in a row, supplier delivery readings were the strongest of the components taken into account. Employment also showed good energy during the first quarter. At the end of 2017, new orders grew, with production following suit. Supplier deliveries peaked in early 2018 to meet the demands put forth by heightened new orders.
Miller Products Company has seen their own increases in orders and production, both catalog and custom work, since 2017 with no sign of slowing down. In a recent survey completed by their existing customer base, more than 70% of respondents 'expect steady growth' in their own businesses. This confidence within the industry itself is another solid indicator of the strength of the machining and manufacturing industries.
The production machining industry has shown a steady progression in new orders, production and suppliers deliveries for the current business cycle. While there was a slight dip in numbers from March to April, the first quarter results are still nearly 8 percent higher than the same time last year. This consistent progress looks to continue its forward momentum for the precision machining industry for the near future.
Be sure to contact Miller Products Company at 1-800-245-7034 or through their contact page for more information about their production facilities in Osceola or for a custom quote.