The Secret to Building Stronger Teams At Miller Products Co.
Miller Products Company can say a lot about our employees - hard working, industry savvy, detail oriented. But likely the most important quality we label our team members with is "Loyal."
With some Miller employees reaching retirement dates after decades of service and others that are second generation legacies with the company, we can say their commitment to the company runs deep.

Statistics show organizations with effective recognition programs have a 31% lower turnover rate than those without. And 68% of employees say employee appreciation - or the perception that they are valued - counts toward retention and loyalty.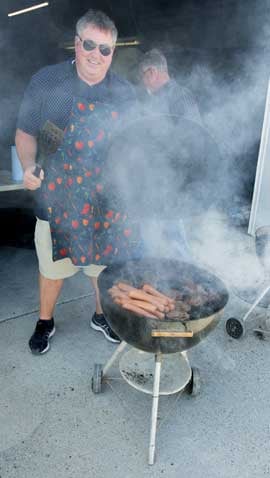 So how does Miller show that appreciation for its team members? A number of ways.

While competitive pay, PTO, and benefits always lead the list of reasons to work for a company, Miller takes the given (Pay and "bennies") and adds community, camaraderie, and a team-like atmosphere that other manufacturing companies just can't compete with.

Kerry Richardson, Sales and Marketing Manager for Miller explains, "We know the work we do here is hard. Some days are long, the manufacturing floor can get hot and with increasing demand, additional hours can make it even more challenging. That's why we go the extra mile to give back to our employees."

From Miller specialty items (company shirts, hats, etc.) reinforcing the "team" atmosphere to custom lunches and summer cookouts put on by the management team for the entire staff, it all comes down to making each and every employee feel like being part of Miller matters more.

"If I can help make the day more fun, that means more engagement and stronger relationships throughout the whole company." said Richardson.

With a staff of over 40, some that have been with the company for decades, events like a recent company-wide grill-out makes the days more fun and brings the staff together to reinforce the community, camaraderie and loyalty.

For more information about working at Miller Products Company or specifically, their products or services, reach out to Kerry Richardson, Sales and Marketing Manager, toll free at 1-800-245-7034, email: sales@millerproductsco.com or go to www.MillerProductsCo.com today.