Our Steel Is The Real Deal
Miller Products is always focused on a short lead time for all of our customers. Our lead times can be as short as 3 weeks. We know that is not a long time, but that is our commitment to you. Keeping this large inventory of steel on hand allows us to start producing your parts rights away!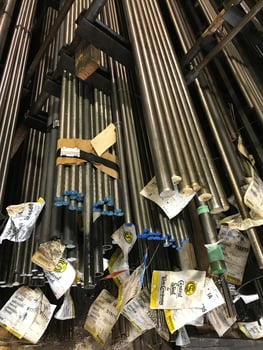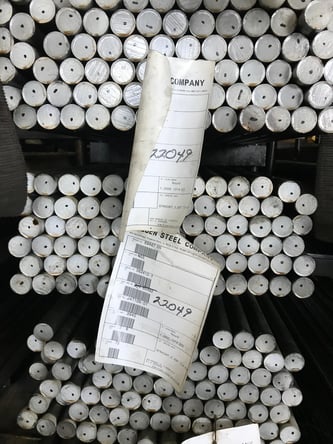 As you can see on tags all steel we have in inventory has details about it like the size, origin, and even the run number in case of an issue! Miller Products Company is also 9001:2008 registered to help us with our accuracy.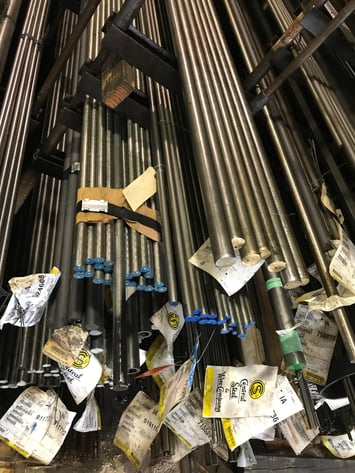 At Miller Products Company we are able to carry many types of steel. Some types that we carry are: carbon steel, stainless steel, DOM, ERW, seamless mechanical tubing, brass, and copper in round as well as hex.